COMMUNITY SUPPORT: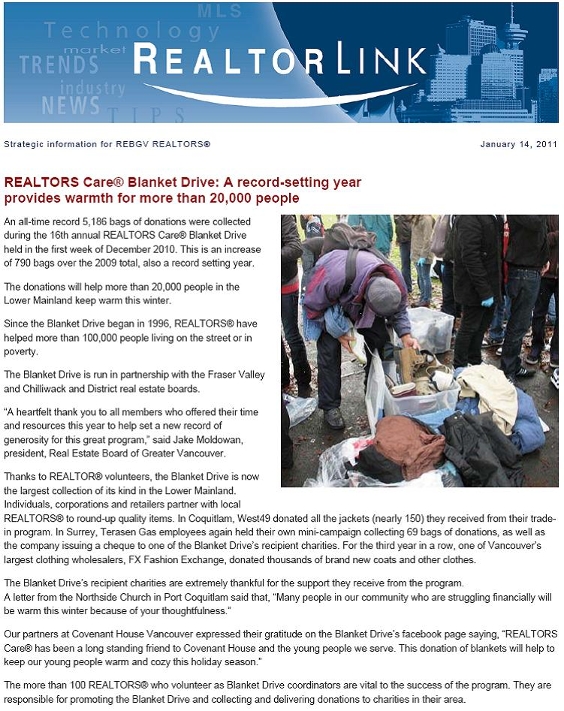 Thirty REALTORS® and staff took time out of their busy schedules to donate blood in our third annual REALTORS® Care Blood Drive in January. Together they have helped 90 children and adults live to see another day, year or decade.
One of these REALTORS® was Arthur Ng, Managing Broker, Coldwell Banker Westburn Realty, who arranged for himself and six colleagues (including three Medallion members) to donate blood.
"We work with someone whose infant son needed a blood transfusion a few months ago. That is why we gave blood," said Ng. "Thankfully he's doing much better now."
A big thank you to everyone who donated blood. And a special thanks to REALTORS® Amey Lea, Rennie and Associates, and Sayo Nickerson, RE/MAX Real Estate Services, for helping coordinate this year's Blood Drive.
We're #4 (out of 698)!
In 2008, REBGV had the fourth largest increase in blood donations out of 698 organizations in the Canadian Blood Services 'Partners for Life' program in the Vancouver area.This achievement is due to the dedication of our members and staff who regularly give blood throughout the year and also includes donations made during last year's Blood Drive.Congratulations all!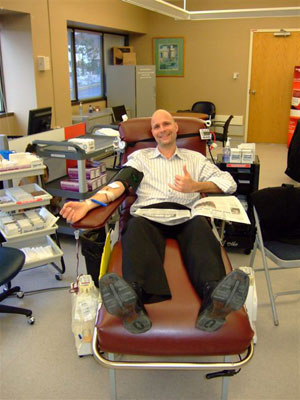 Derek Love of Coldwell Banker - Love Realty wishes to encourage other REALTORS® to take the time to give